Characterized by cozy charm and lovingly maintained, this 2-bedroom, 1-bath home is situated in a wonderfully convenient location! Positioned on a quiet, private road that overlooks Tacoma and Interstate-5, not only do you have quick and easy access to transit options and other city conveniences, but you even have a large fenced backyard that offers a picturesque getaway. Located at 1014 S Wright Ave Tacoma, WA 98418, this 797-square-foot home is listed for $259,900.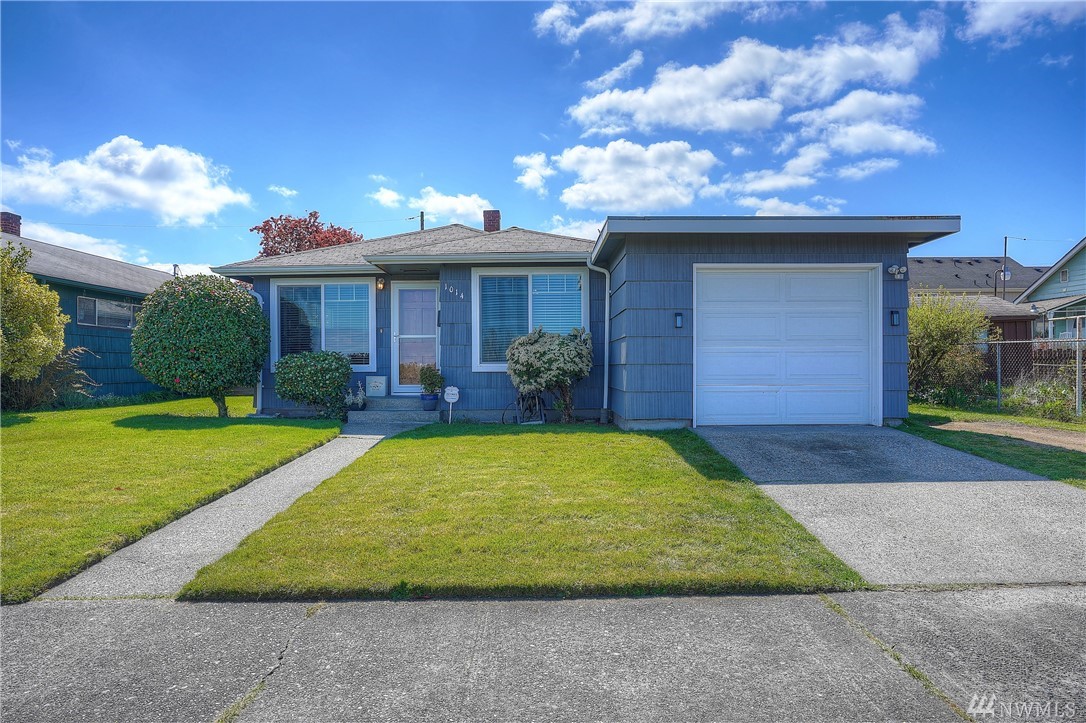 A warm and inviting atmosphere greets you as soon as you step in through the front door, and this residence is a delight to come home to time and time again. Shimmering hardwoods, rich wood elements, and a pellet stove create this comfortable scene—just imagine snuggling up on the couch to catch up on your favorite TV shows while a fire in the pellet stove keeps things cozy. Home sweet home doesn't get much better than this!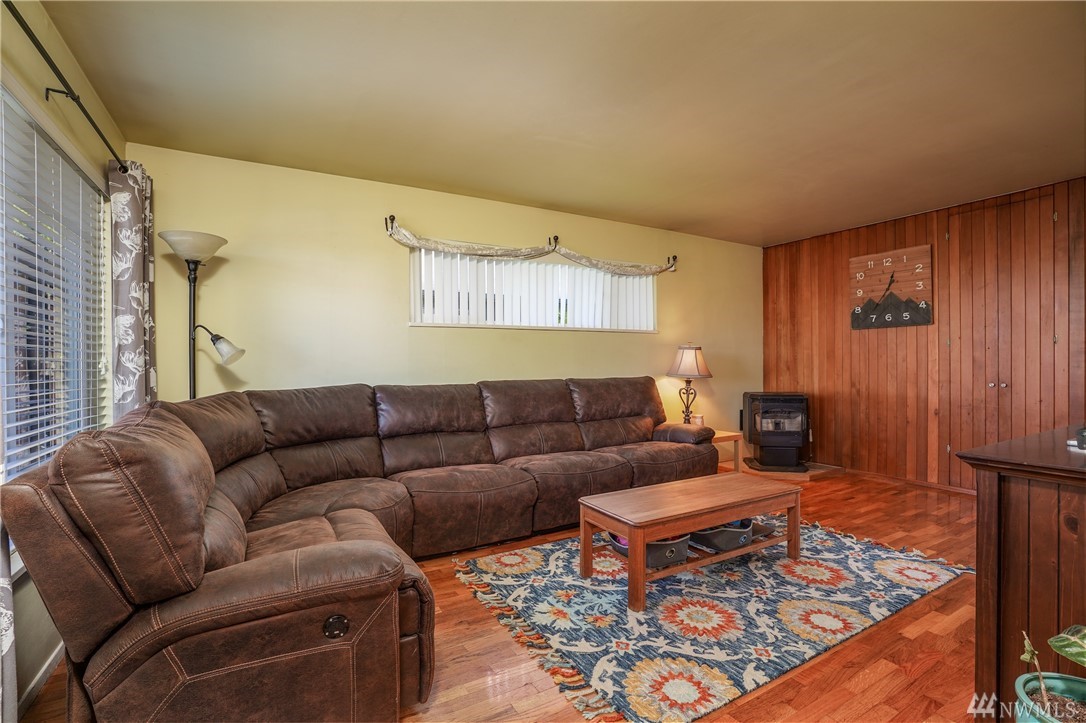 The layout flows into the dining room, and here you can enjoy views out the window while you sip on your morning cup of coffee or visit with loved ones over a homemade dinner. Whether you're serving up a laidback meal or celebrating a special occasion, you're sure to appreciate having the kitchen just steps away. Top notch efficiency awaits at every turn thanks to sleek appliances and generous storage space, and stylish details like the subway tile backsplash and modern cabinetry design are in the mix as well.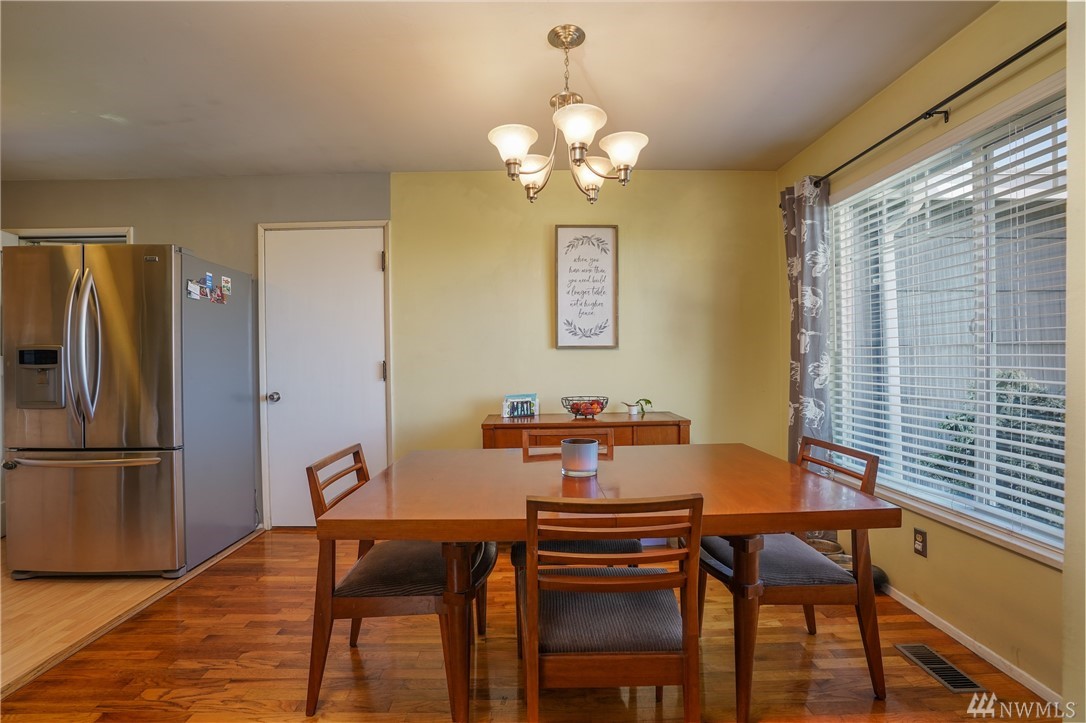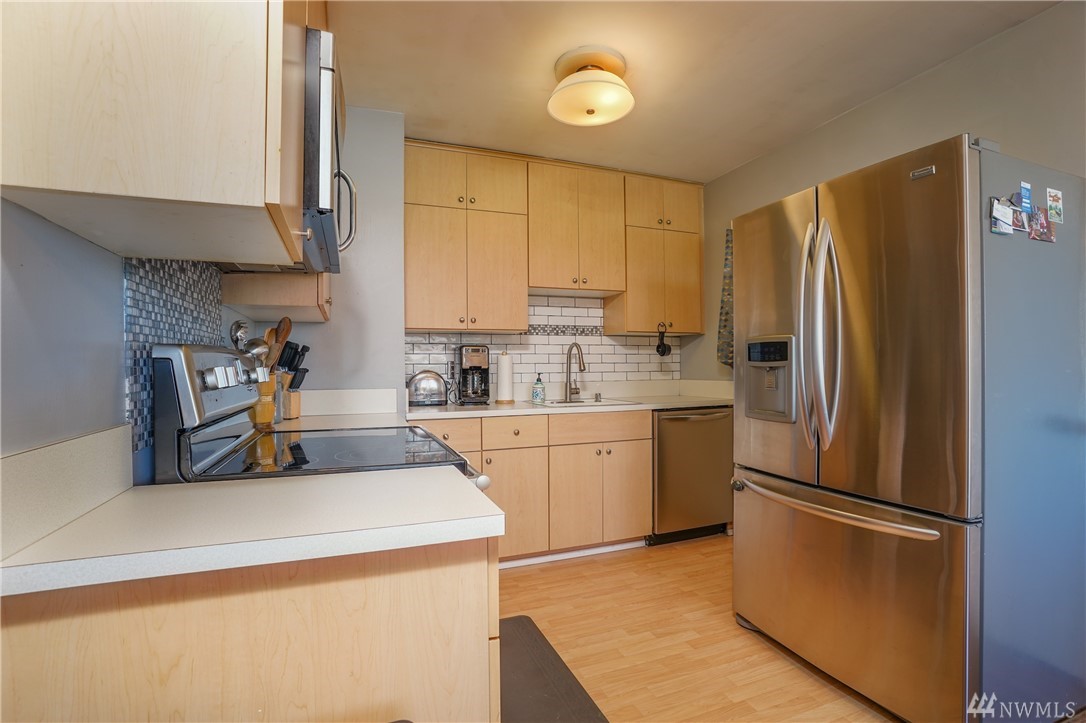 This home's layout also includes 2 bedrooms, and each retreat offers the same rich hardwood flooring and a cool color palette perfect for relaxation. Find even more flexibility in both the attached garage and the detached garage/shop—you can use the extra space for storage, or transform it into a hobby space, fitness center, art or music studio, etc.! 
One of this property's major highlights is its incredible outdoor amenities. The backyard is a dream come true for those who love spending time out in the fresh air, and this beautifully maintained getaway presents abundant potential in use. Relax or entertain out on the covered patio no matter rain or shine, put your green thumb to work in the raised garden beds growing fresh fruits and veggies, and let pets and little ones play in the lush lawn. A paved area also offers parking and the perfect place for playing (scooters, sidewalk chalk, and other games are ideal activities for this space!).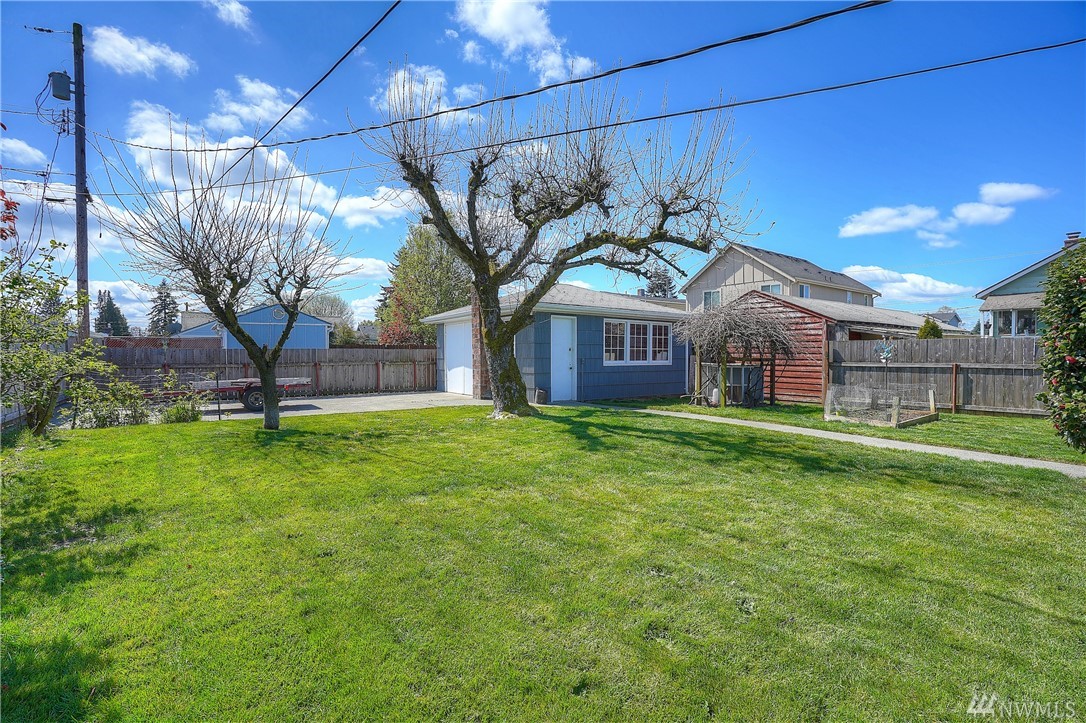 Living in Tacoma's Lincoln District
At 1014 S Wright Ave Tacoma, WA 98418, you're in a prime Lincoln District location that's wonderfully close to schools, parks, shopping, dining, transit, and more. Interstate-5 is a short 3-minute drive away, and the Tacoma Dome Station is a short 5-minute drive away, making it easy to hop on the Sounder Train or buses straight to Seattle. Lincoln High School and Lincoln Park are just a few blocks from home, as are bus lines and other amenities. South 38th Street is just 0.6 miles away, and here you can access places like Safeway, several different Asian supermarkets, and a large variety of eateries like gari of Sushi, Vien Dong, Dragon's Crawfish, and so much more. 
Interested in learning more? Click here to view the full listing! You can also contact REALTOR® Curtis Gibson online here or give him a call/text at (253) 691-2521!