This spring, REALTOR® Curtis Gibson had the pleasure of working with a younger couple who wanted to move from Seattle to Tacoma. At first, they had searched for a home in Seattle, but they soon realized that by making the move south to Tacoma, they'd have more housing options to choose from at different price points.
There were 2 big things that were especially important for Curtis's clients:
The buyers needed easy freeway access and transit options.

Since they would both still be commuting to Seattle for work, they needed to find a central location that would make it easy to hop on and off of Interstate-5 or access transit. 

They wanted to be close to city amenities and activities.

It was important for the couple to be close to things like restaurants, bars, and outdoor activities, so being in close proximity to lively areas like 6th Ave was a must. They also wanted the ability to easily drive north and south, and to have the beautiful Puget Sound close by so they could enjoy the waterfront and all that goes along with it.
The clients weren't very familiar with the Tacoma area, so Curtis needed to take some time to educate them on the different neighborhoods in their search area based on their unique needs and wants. In situations like these, there are 2 important qualities that Curtis draws upon in order to help his clients the most:
Good listening skills.

Being a great listener and taking the time to really hear what clients are saying is key! Whenever Curtis showed the couple homes, he was careful to make note of their biggest needs and wants along the way. 

Strong local knowledge.

Curtis has lived in the area for decades know, and over the years he's gained a strong knowledge of each of the neighborhoods of Tacoma. (He even attended Wilson High School (in Tacoma's North End) and University of Washington Tacoma (in Downtown Tacoma), so he knows his way around town!) This helped him explain the "why" behind his neighborhood recommendations, and he was also able to tailor his recommendations to the community qualities that his clients were searching for.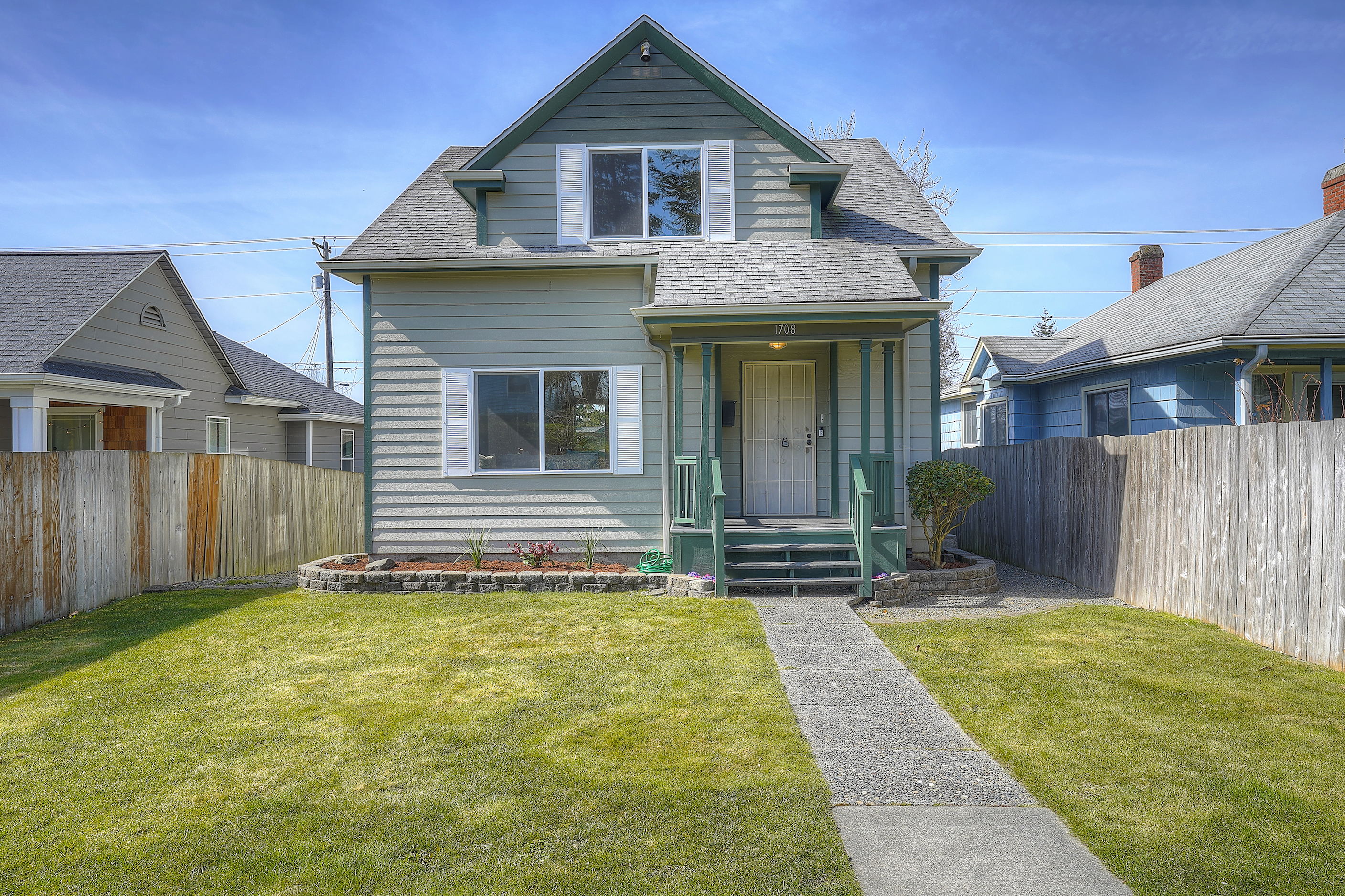 Home Sweet Home Awaits in Central Tacoma
After touring homes and exploring neighborhoods, Curtis's clients found a move-in ready historic residence in the *perfect* location in Central Tacoma just down the street from Allenmore Hospital, Allenmore Golf Course, and Tacoma Central Shopping Center. This fantastic location in a residential area not only ensures that it's easy to run errands, but all of the dining, nightlife, and shopping along 6th Ave is less than 1 mile away. And perhaps the best part? Their home is only a 3-minute drive to get onto Interstate-5, and the Sounder Train Station is only 7-minute drive away!  
It turns out that other people had the same idea—there was a multiple offer situation, and Curtis helped his buyer's write up a competitive offer that allowed them to feel comfortable with both the price and the property, and of course—they won. 
Here are a few more photos of the beautifully updated and impeccably maintained home that the couple purchased:
Are you searching for your home in Tacoma? Feel free to reach out to REALTOR® Curtis Gibson online here or give him a call/text at (253) 691-2521!